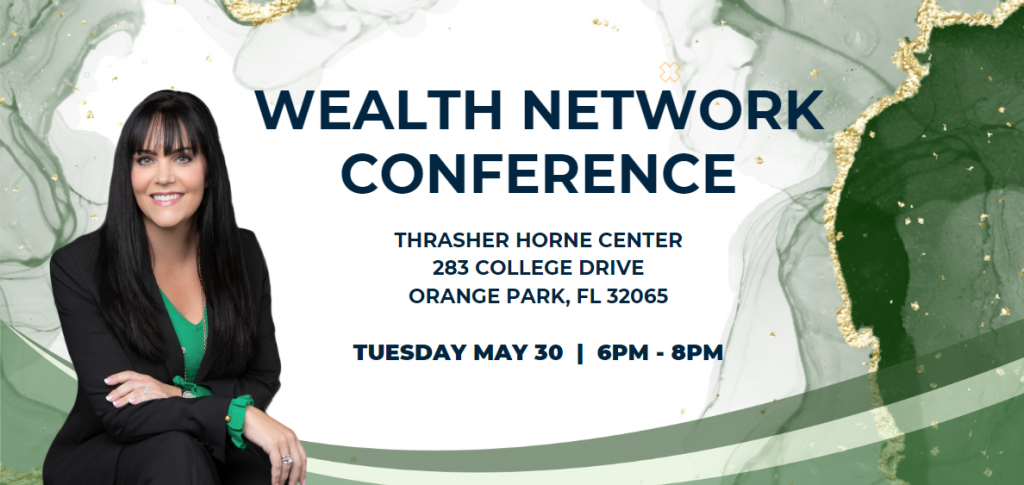 Hungry to grow professionally and personally? Join Erin Eiras, CPFA, and other successful names in business, finance, and entrepreneurship at 2023's Annual Wealth Network Conference, where attendees can learn about easy-to-apply steps to success as panelists share their insights and strategies for achieving wealth and success.
The conference, presented by The Artisan's Guild, will feature a series of keynote speeches, panel discussions, and networking events, all designed to help attendees gain new perspectives and practical tips on how to achieve their financial goals straight from industry titans who have built multi-million-dollar businesses, led successful investment firms, and transformed entire industries.
TUESDAY, MAY 30, 2023  |  6pm – 8pm
THRASHER-HORNE CENTER:
283 COLLEGE DRIVE, ORANGE PARK, FL 32065
THANK YOU TO EVERYONE WHO ATTENDED OUR MOST RECENT WEBINAR FEATURING LPL'S ANDY FRIEDMAN WHERE HE DISCUSSED INVESTOR-FACING INFLATION.
Stay tuned for our next market forecast with insight into what you can expect in the economy, policy, and stocks.
Let's begin to build a plan for prosperity